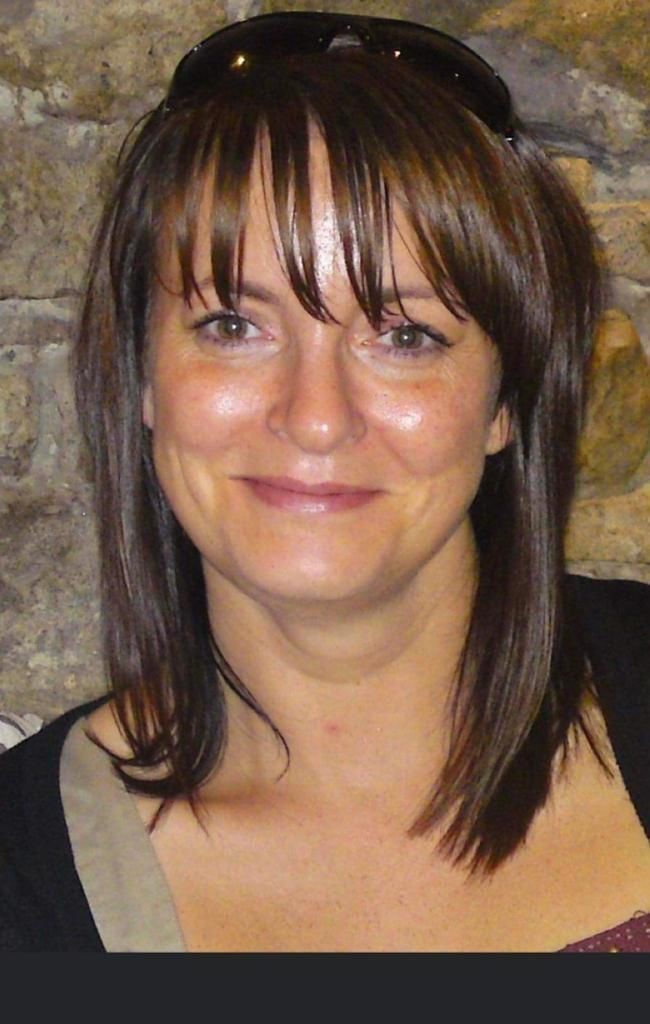 Elderpark Housing has paid tribute to a much-loved colleague who has passed away after a long battle with illness.
Angela Lee spent 23 years as our Finance and I.T. Officer before being diagnosed with ill health in 2019.
This week after staff were informed of her death on June 15, there was an outpouring of sympathy for her family – and particularly for her daughter Sophie who many in the Association had known since she was a young child and who has grown into an outstanding young woman.
Our Chief Executive Gary Dalziel led the tributes saying: "Angela was a great asset to the Association but it is the moments, conversations, laughs and happy occasions that define how we will remember her. Angela's passing has come as a great shock despite us all recognising the seriousness of her condition.
"On behalf of everyone at Elderpark we send our condolences to her daughter Sophie and the rest of the family. We recognise however the great courage with which Angela faced her illness and Sophie can undoubtedly be immensely proud of how her mum coped during the last few years."
James McGeough, our Director of Finance and Corporate Services worked particularly closely with Angela.
James said: "Angela was a friend to all her colleagues at Elderpark and will be greatly missed.  Staff and our contractors with whom she worked were shocked and saddened by her sudden passing.
"When Angela started work at the Association in August 1999, her enthusiasm and work ethic soon became obvious and she progressed through the organisation taking on new skills and responsibilities.  Nothing was too much trouble and throughout her career, she was always willing to help others and give sound advice.
"Along with making a substantial contribution to the Association, Angela also enjoyed participating in nights out and work outings.  Angela was always a team builder and not afraid to laugh not only at others but also at herself.
"Sadly, serious ill health overtook her long-term plans.  Even during this traumatic time, she continued working – always having a kind word and smile for others. We mourn her untimely loss and she will remain forever in our thoughts."
Marie Lubanski, our former Finance & Human Resources Officer who retired last year was a close personal friend of Angela and their relationship was formed through working together over many years.
Marie said: "When Angela arrived at Elderpark so many years ago, I had no idea that a lifelong friendship was about to unfold. We shared every life event together through the happy and difficult times.
"It is said people come into your life for a reason and I feel very fortunate to have met my friend 'Angelica' who was one of the funniest, kindest, caring, loyal and inspirational friends anyone could ask for. It was a privilege and honour to call my best friend. Her amazing spirit and zest for life will live on through her beautiful daughter Sophie."
Laura Gibbons, Housing Administrator added: "Angela was an amazing friend and colleague – so kind-hearted and bright. She will be missed for so many reasons including her personality and her enduring passion for recycling!"
Lauren Herd, Maintenance Administrator said: "In my short time knowing Angela, she was a character and I loved her no-nonsense attitude. We shared many laughs but she was also on hand to give advice. My thoughts are with Sophie and the rest of the family."
Finance Administrator Alana Park said: "It was a pleasure to work with Angela for 17 years and in that 17 years she became my friend and was a massive support to me personally through all the milestones, events, good and bad times that life brings. She taught me a lot in work and I will be forever grateful. I have so many memories that it is difficult to just choose one, so I think a roundup of celebrating weddings, Christmas parties, birthdays, deep conversations, lunch dates and enjoying endless amounts of cake and Friday morning rolls at work. We had so many laughs together one to one and as a team. She was brave, kind, smart and funny and a great friend. She will be very sorely missed.
Human Resources and Corporate Services Officer Vicky Ross added: "Angela won the respect of everyone within her team.  Most of us are new but we can all say that we had a relationship with Angela which was a testament to who she was as a person.  Considering her own battle, it was very selfless of her to care about us.  She was incredibly brave, strong, resilient and she will be greatly missed by us all. "
Angela's funeral will take place on July 3 at 2 pm at The Hurlet Crematorium, Glasgow Rd, G53 7TH and thereafter from 3.30 pm at the Sherbrooke Castle Hotel, Pollokshields G41 4PG. Family flowers only and donations, if desired, to The Beatson at Gartnavel Hospital, Glasgow.