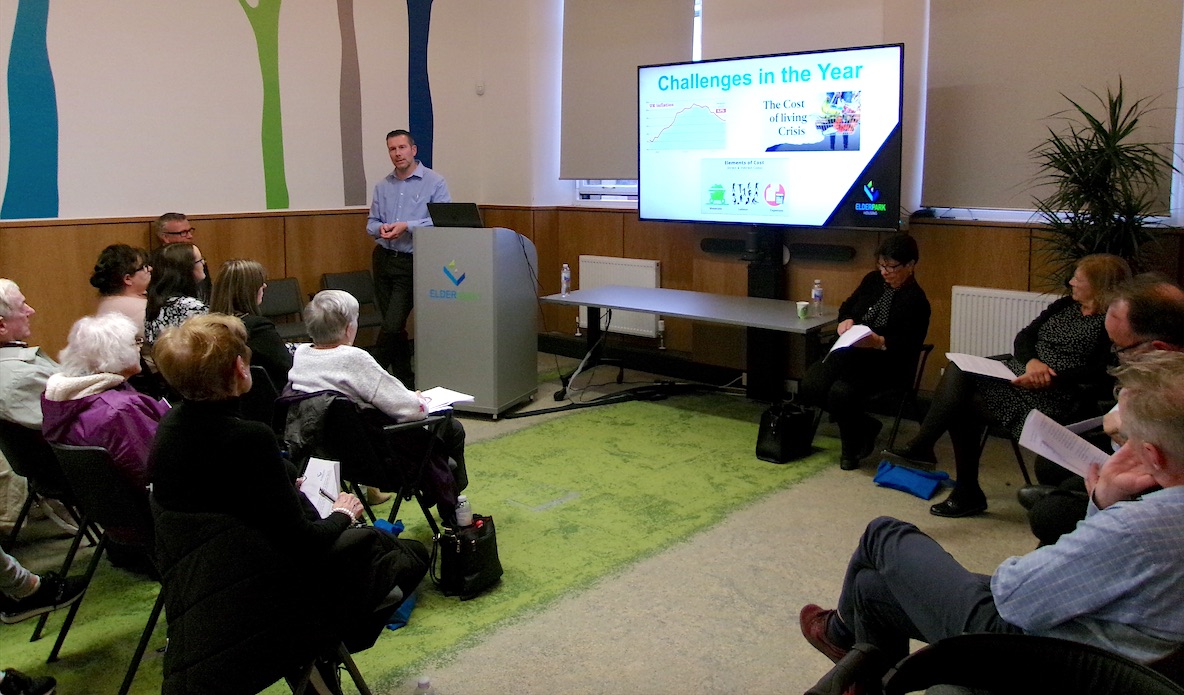 AGM told of what has been done and still to come to help its neighbourhoods thrive
ELDERPARK Housing has high ambitions on continuing to create thriving neighbourhoods within Govan, our AGM was told.
In a presentation on our community regeneration efforts prior to the formal AGM, Members were informed that the Association had delivered a range of community projects and initiatives which were focused solely on engaging and supporting all members of the community.
This included Elderpark's trail-blazing Junior Community Voice project with local primary schools which recently won the "Best Practice in Developing Community Award" at the recent TPAS Scotland National Good Practice Awards.
The AGM heard that tenants understandably look to their housing association in many areas beyond maintaining the homes including keeping the community looking good through good estate management, supporting local partners and community organisations and focusing on employment and training.
The notable increase in our regeneration work has been facilitated by the appointment in 2022 of our Community Regeneration Officer Jonathan Giddings-Reid.
Jonathan said the Association had so far this year obtained funding totalling £42,000 to pay for community meals and its "Winter Warmer Together" initiative while a fuel advice service organised with neighbouring housing providers had secured £220,000 at a time of soaring energy costs.
In a sign of our ambitions on community wellbeing, the Association revealed we anticipate making funding applications totalling £800,000 seeking external funding applications this year to support our vision of "a vibrant neighbourhood where everyone can prosper".
Feedback from a recent survey of tenants had identified key areas to focus on including "keeping the streets clean", youth activities, community gardens and employability projects – all of which are already the focus of projects Elderpark is developing.
Attendees at the AGM also saw first-hand the outstanding tenement murals which have been developed in partnership with the local community over the last year. Such is their popularity, they now form part of a recently-launched "Govan Mural Trail" alongside other local murals.
Meanwhile, in his address to Members, our Chief Executive Gary Dalziel paid tribute to the Association's former Chair John Kane who sadly passed away earlier this year. Gary praised John's dedication to community-based housing and his longstanding commitment to the work of Elderpark.
He added: "This information being presented at this AGM and the positive results across our performance, financial position and ongoing community activities all happened while John was the Chair of the Association. He deserves immense credit for his leadership of the organisation. On a personal level he was always supportive, always thoughtful, always positive and a person someone I enjoyed talking to and felt at ease to be around."