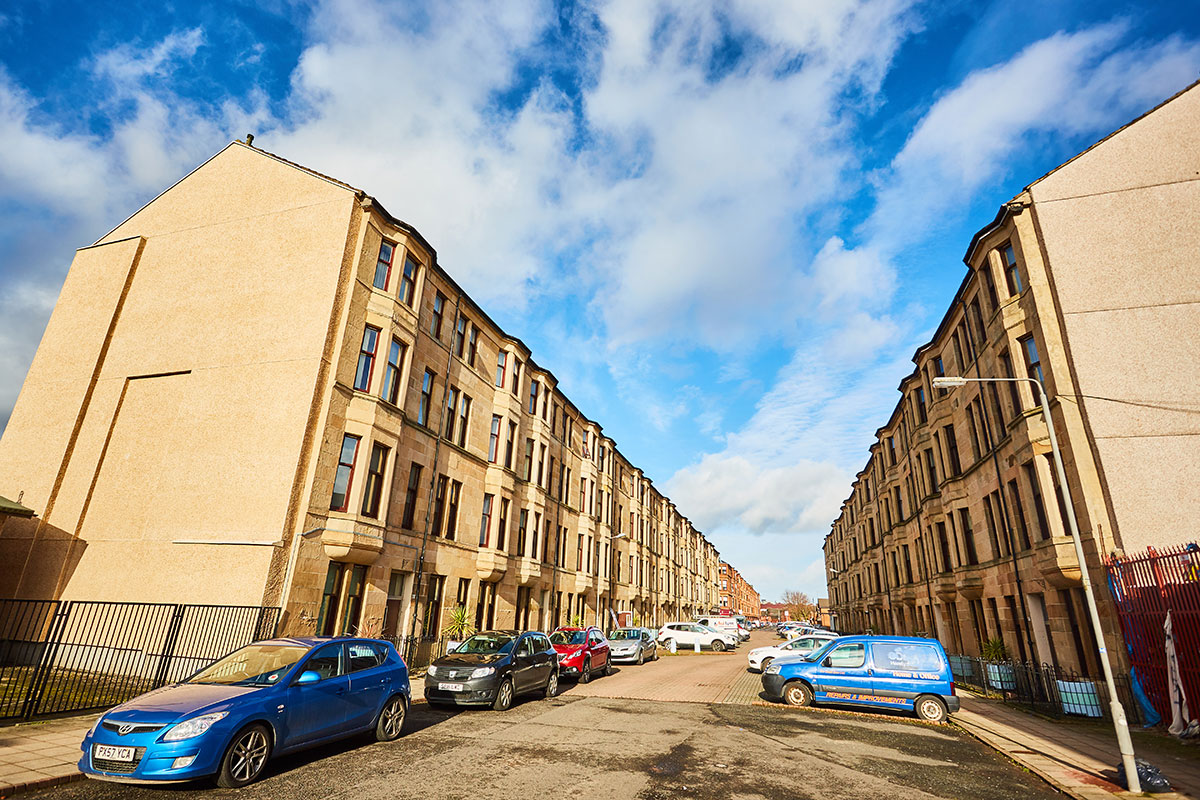 In April this year work was completed on four blocks of flats at 149 – 163 Crossloan Road.  The flats have been completely modernised to include a utility room, internal wall insulation, communal wi-fi as standard with a complete makeover of the close. 
Forty years on since the last refurbishment we have renovated the flats to the highest standard while retaining the history of these tenement buildings.
The design team for the project consisted of:
Contractor: CCG
Architect: Assist Design
Quantity Surveyor: Allied Surveyors
Structural Engineer: Grossart Associates
Clerk of Works: Site Inspection Services
Development consultant: AMA Consultants
The total cost of the project was £3.5million, with 50% being funded by the Scottish government, via Glasgow City Council and the rest through Elderpark Housing's own resources.
Charlene Quinn, one of the tenants returning to her flat following the refurbishment works expressed her delight at the transformation:
I was dead excited that Elderpark Housing were renovating my flat, then when I saw the changes I was gobsmacked, it's a great house to live in
On the 11th May, Elderpark Housing Association invited Bailie John Kane to officially open the refurbished flats on Crossloan Road.