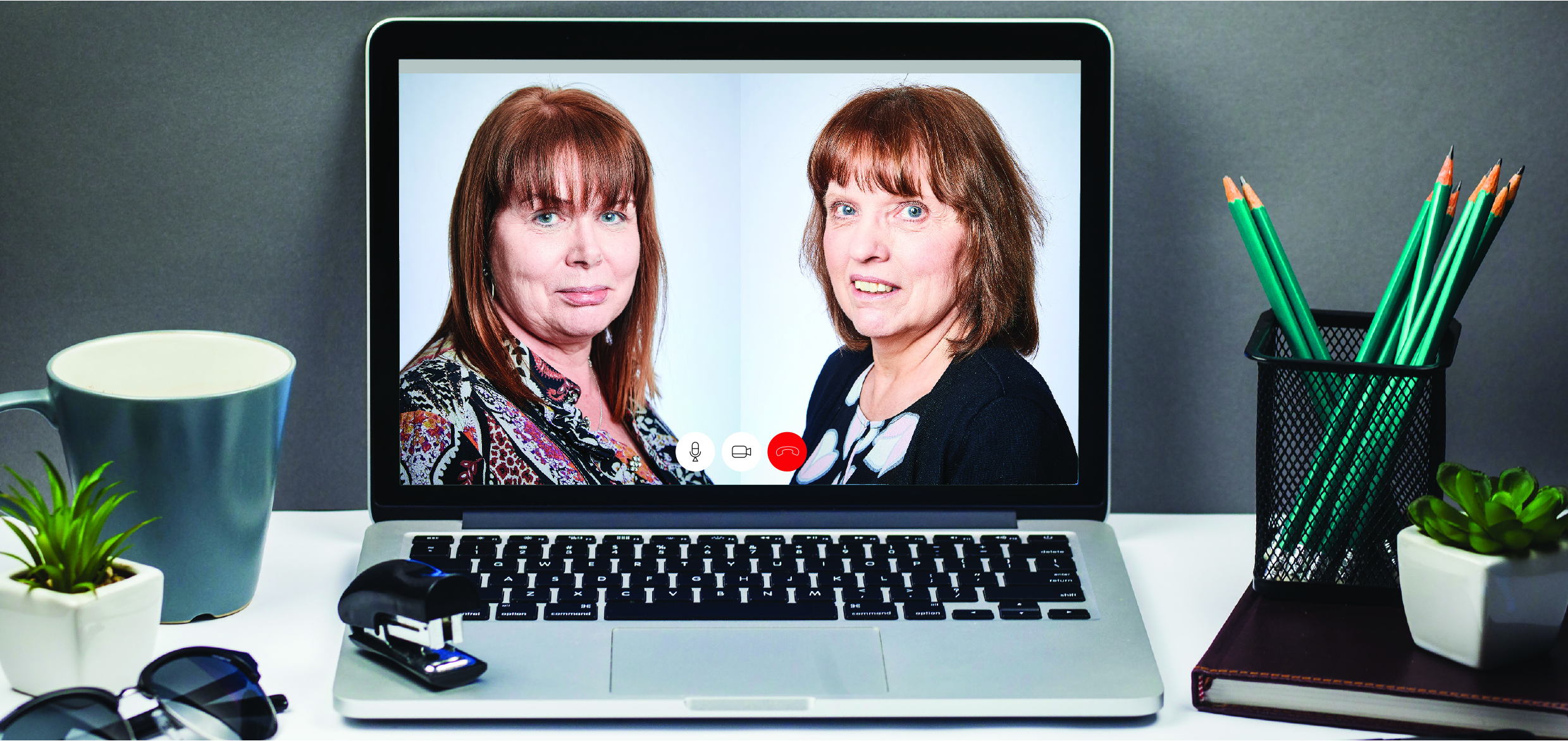 Fond farewell to long-serving staff members with combined service of 60 years!
We have said a fond farewell to two of our staff members who have each served Elderpark for 30 years.
Housing Assistant Janet Miller and Housing Officer Martha Nolan have left Elderpark but a firm friendship between the two – forged over three decades sitting beside each other – happily will carry on.
Chief Executive Gary Dalziel praised their dedication to housing and wished them well for a long, healthy and happy (early) retirement.
Gary said: "Martha and Janet have contributed greatly to Elderpark Housing and our tenants over many years. In these unusual and testing times sadly it was not possible for us as an organisation to say a face to face farewell but when the world is a safer place we will ensure this happens.
"From the day I joined the Association it was clear that Martha and Janet had developed a bond way beyond colleagues and were firm friends. As they look back on their working lives they can rightly be proud of what they have achieved and they will be sorely missed not just by their colleagues but by the tenants they have worked tirelessly on behalf of during this time."
Janet said: "Looking back it doesn't seem like 30 years! Our time with Elderpark has been wonderful and I personally am very grateful to colleagues and tenants who have made my working life so enjoyable and fulfilling."
Martha added: "It hardly seems like 30 years for both Janet and myself. Our friendship will undoubtedly carry on and both of us will look back on our time at Elderpark with incredible fondness. We always thought we would retire at the same time and now suddenly that time is here!"
Their departure coincides with the global health emergency which has meant that the good wishes of the staff had to be temporarily delivered remotely by email, telephone and over the internet rather than in person.
Elderpark will arrange a proper celebratory farewell in person once everyone's working lives return to normal. It will also be the opportunity to present both with EVH  Long Service Awards to mark their 30 years.