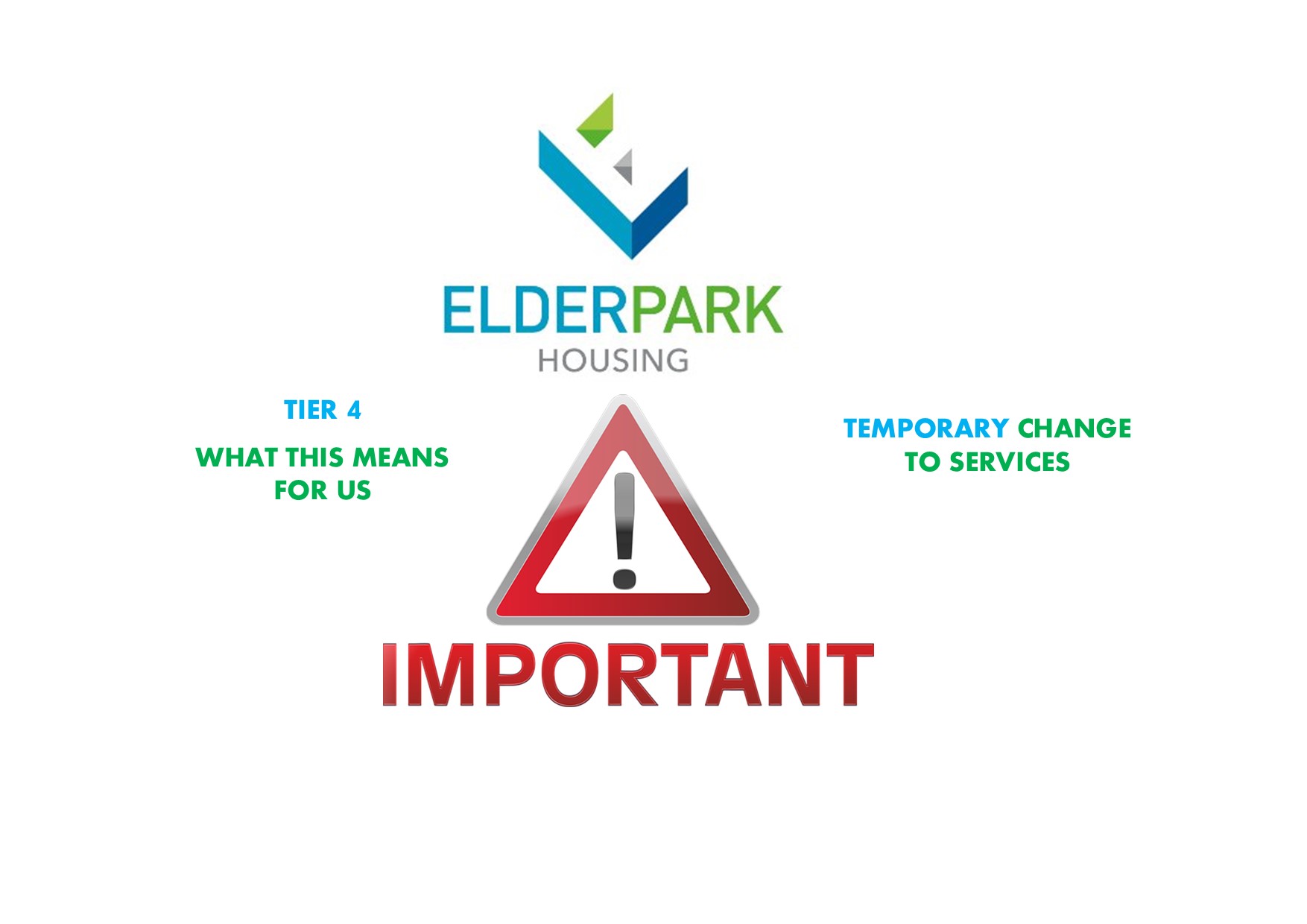 Temporary Change to Services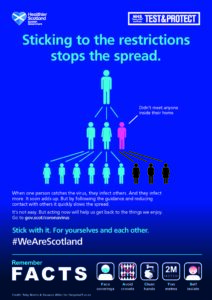 Following Glasgow and the West entering Tier Four (Lockdown) of the Scottish Government's Covid-19 alert system, this will mean a short term change to the services we deliver.
For the period until the 11th December 2020, at least only essential repairs will be carried out by our contractors. Other maintenance and improvement programmes will be suspended. All other services will continue to be delivered by staff primarily working from their home and it is not expected that any home visits will take place during this time.
If you have a specific issue please contact us on 0141 440 2244 or email admin@elderpark.org and you will receive assistance.
We appreciate that this might impact on the service we can provide to you but in order to meet Scottish Government Guidance and protect and ensure the safety of our tenants, staff and contractors this is the approach we are required to take at this time.For up to date information on Coronavirus in Scotland please visit – 
Scottish Government Coronavirus Information