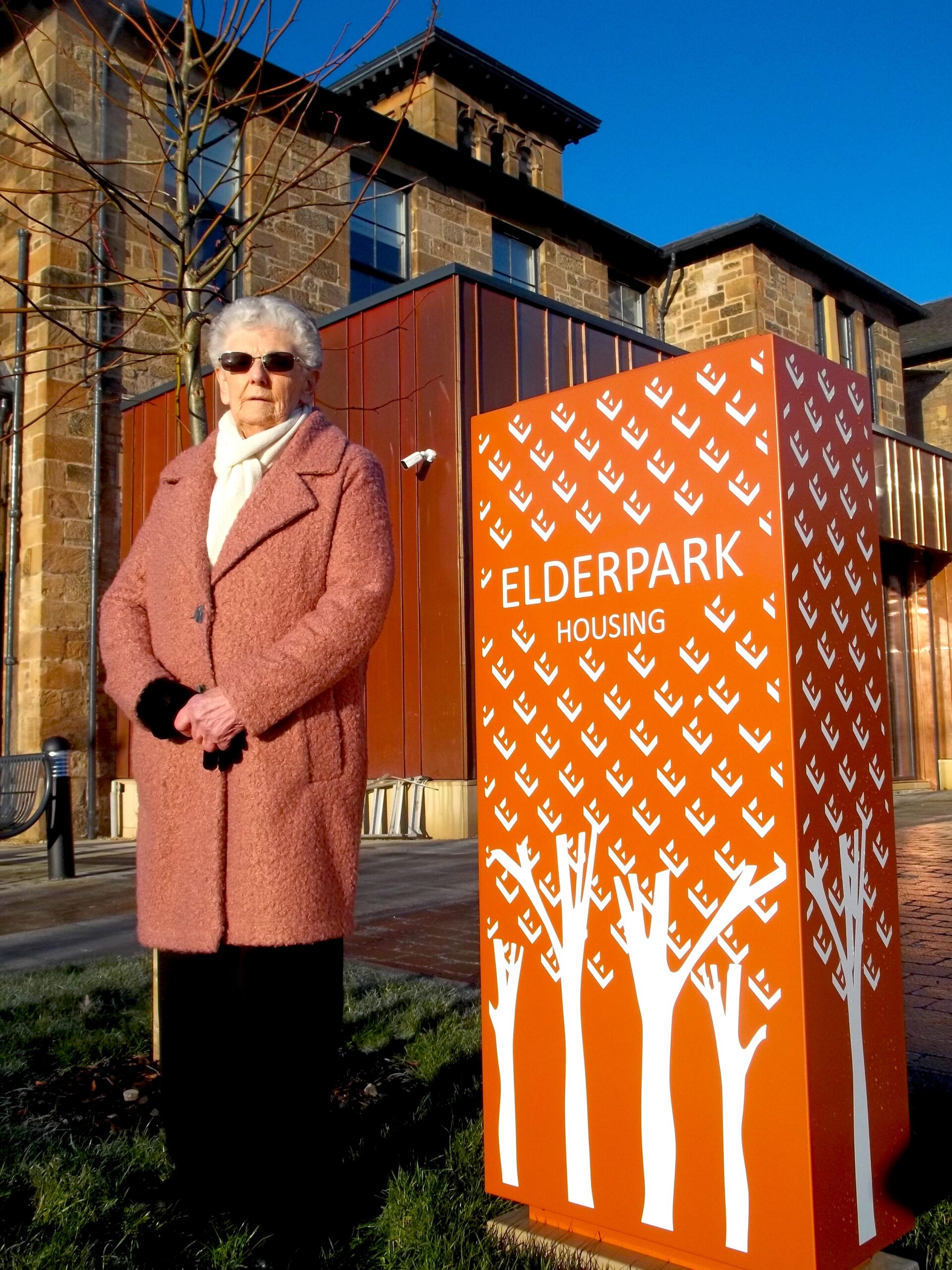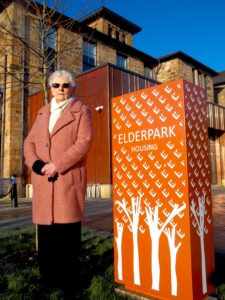 Delight as our long-serving former Chair awarded British Empire Medal
A TRUE servant of the housing association movement has been honoured with a British Empire Medal.
Former Elderpark Housing Chair Elspeth Millen received the accolade in the New Year's Honours list.
The honour is for "services to Social Housing and to the community in Govan"
Now in her early 80s Elspeth remains a vibrant figure in the Govan community, is closely involved with the local church and is a regular hospital visitor.
Coincidentally, this week marks the 25th anniversary of Elspeth coming to live in Govan.
Elspeth, who retired in 2019 after 23 years of unbroken service to the housing association, said: "I'm obviously delighted and immensely grateful but it came as a bolt out of the blue! I had to read the letter giving me the news more than once before it sank in.
"My time with Elderpark Housing has represented a wonderful period in my life and I look back on it with great fondness."
Paying tribute to Elspeth, our Chief Executive Gary Dalziel, said: "Elspeth has shown outstanding commitment to our work and to this community over 23 years. We are immensely grateful for her selfless dedication to housing and the wider community and one of the aspects which is most unique abut Elspeth is how humble she is and has never looked for praise for the remarkable work she has done over the last few decades.
"The awarding of the British Empire Medal is a fitting honour for someone who has always put the needs of others before her own and continues to be a vital member of the Govan community."
The BEM was first awarded in 1922 and recognises "meritorious service worthy of recognition by the Crown."
This is not the first time Elspeth's contribution to the social housing sector has been recognised. In 2017 she was awarded the Employers in Voluntary Housing "Helen McGregor Committee Member of the Year" award which recognised her dedication and commitment to Elderpark Housing.
Elspeth pictured at our new offices