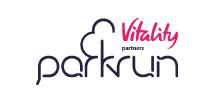 Do you want to volunteer and make children's lives happier and healthier?
Contact liz.corbett@parkrun.com today in order to help.
Junior Park Run is a 2K timed Run/ Jog/ Walk for 4 -14 year olds which takes place every Sunday at 9.30am.  Volunteers do not need to commit to every week, just whatever suits!
If you wish to take part in the parkrun – It is FREE and the only requirement is that you register your child for the event online. You should all print off the bar code.
Please Register here – https://www.parkrun.org.uk/register/
If you do not register your child, they can still run but they cannot be included on the results list officially.
More information can be found at  – https://www.parkrun.org.uk/events/juniorevents/