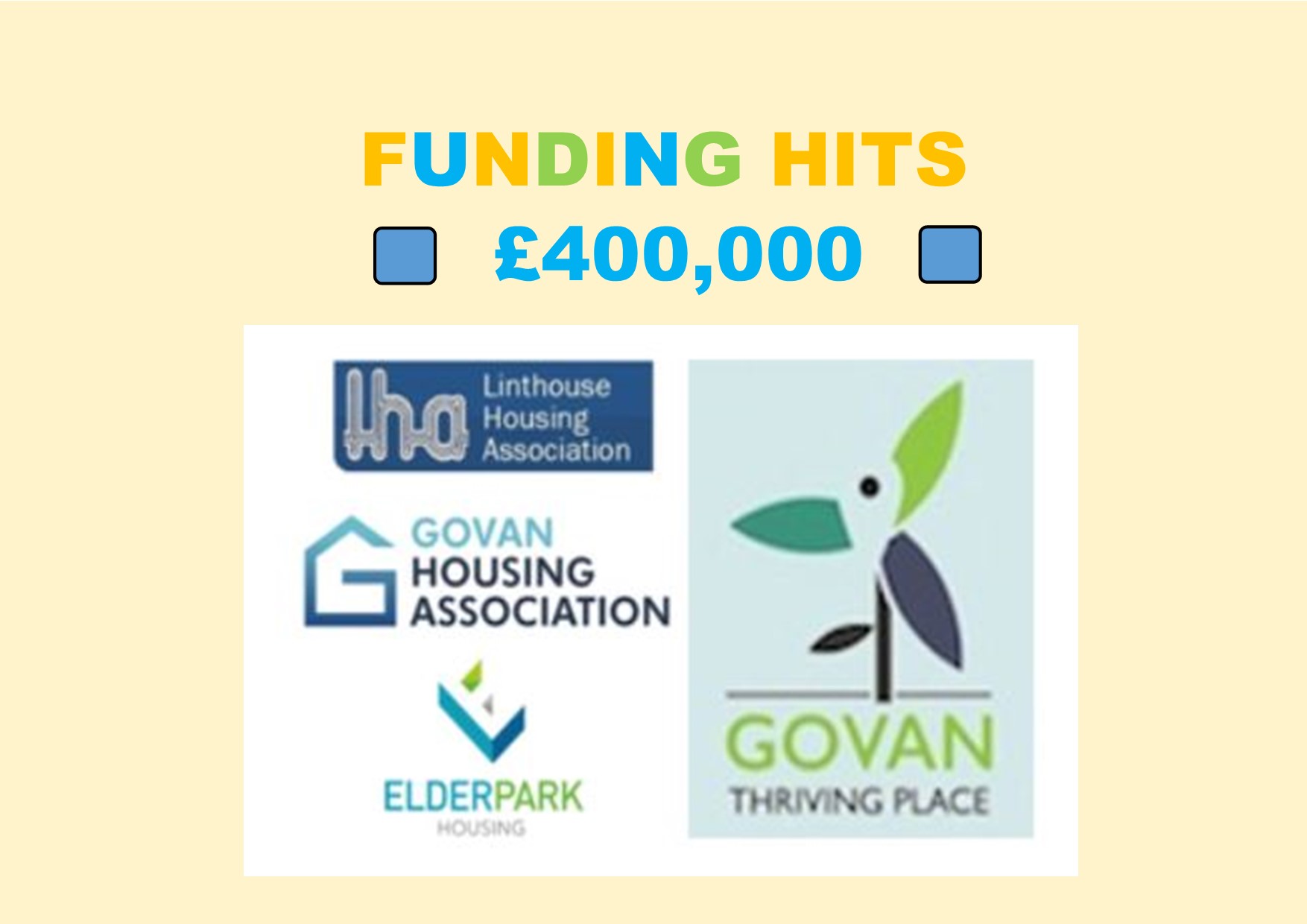 DOUBLE DELIGHT AS ANOTHER £200,000 EARMARKED FOR GOVAN
 Fight against Coronavirus sees funding for community groups DOUBLED to now reach £400,000
Govan received a bumper cash boost of £200,000 in recent weeks from the Scottish Government.
Now in a stunning new development led by our three local housing associations, it can be revealed that additional funding of £200,000 has been secured.
It doubles the amount of money to £400,000 being awarded to Govan as its residents and community organisations seek to overcome the chaos caused by the pandemic.
The funding comes from the Scottish Government's "Supporting Communities Fund" – designed to help Scottish communities fight the effects of coronavirus.
Hardworking organisations – many performing a vital role –  have been given the money to deliver assistance in various ways to local people whose lives have been thrown into turmoil by the health emergency.
The good news on further funding was delivered by Govan's Covid-19 Temporary Emergency Funding Group which is tasked with co-ordinating the distribution of Scottish Government money and which applied for the additional cash.
The Group is made up of ourselves at Elderpark, Linthouse and  Govan Housing Associations and regeneration group "Govan Thriving Place" along with the four Councillors from the Govan ward who sit on Glasgow City Council. The group is supported by staff from Glasgow City Council and Glasgow City Health and Social Care Partnership.
The original funding has had a widespread impact already with cash quickly distributed to help people. Some examples of funding include help for individuals seeking employment, providing opportunities to learn new digital skills, emergency food packages for vulnerable and isolated people and money to defeat domestic abuse
Councillor Richard Bell of the Covid-19 Temporary Emergency Funding Group said: "This extra £200,000 is a fantastic development which injects new impetus into our work – and the work of our incredible local organisations – to mitigate the effects of the pandemic.
"We have never underestimated the task facing us as we combat its effects but the community in Govan has risen to the challenge remarkably.
"We are immensely grateful for everything which is being done to help our community from the Scottish Government money right down to the day-to-day activity – much of it by volunteers – which is making a real difference.
"I also want to thank the efforts of staff at Linthouse, Elderpark and Govan Housing Associations, colleagues at Glasgow City Council and Glasgow City Health and Social Care Partnership for their incredible hard work in ensuring this money gets to where it is really needed."