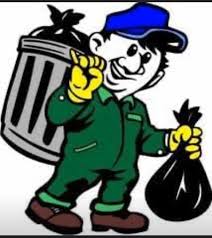 CAREFUL DISPOSAL OF WASTE DURING THE CORONAVIRUS EMERGENCY
WHAT YOU CAN DO TO KEEP US ALL SAFE
Our contractors are working hard to remove bulk items and clear the backcourts and bin areas of loose waste.
The Association is maintaining this service to support tenants and prevent the spread of disease AND to try to prevent attracting vermin to our properties.
However, our contractor has reported that in a sizeable number of properties they are coming across potentially dangerous materials, such as used tissues, soiled nappies and other materials carrying bodily fluids lying loose on the ground.
If you do not securely bag these items you are putting the health and safety of others at risk and potentially committing a criminal offence if your discarded waste infects someone.
Please play your part preventing the spread of disease by Bagging it and Binning it
Meanwhile, Glasgow City Council has issued advice for homes and families – in relation to refuse disposal –  where households have a Confirmed or Suspected Covid-19 Case
All personal waste such as used tissues and disposable cleaning cloths should be placed securely in a plastic bag or bin liner.
This plastic bag should then be placed in another plastic bag and securely tied.
These bags must be stored separately to other waste for at least 72 hours before being placed in the general waste bin.