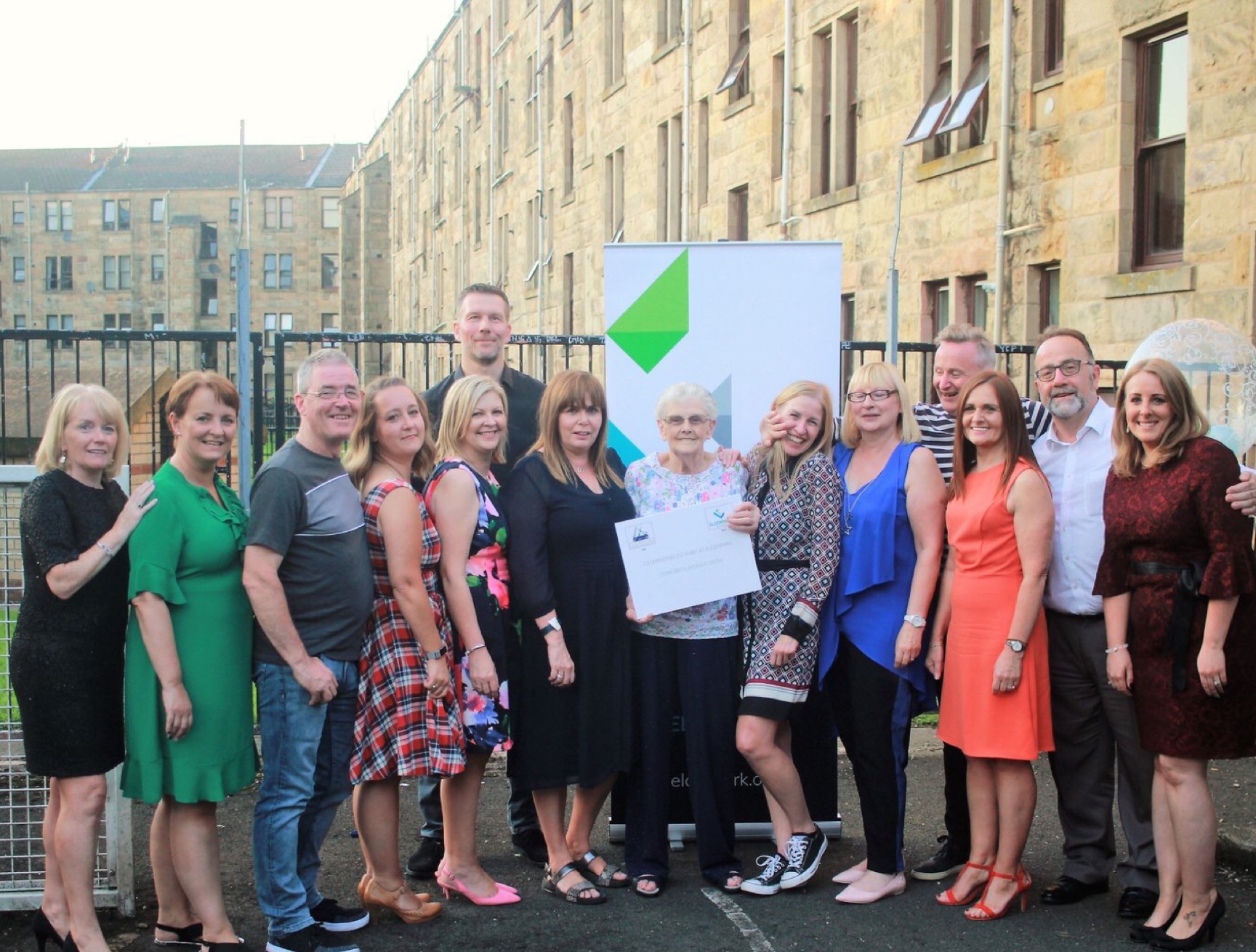 Elderpark Housing Management Commitee Member Elspeth Millen has retired from the association after 23 years of service.
Elspeth has recently retired and ended her most recent period as Chair. Elderpark wanted to ensure that her retirement did not go unmarked and has hosted a celebration dinner for her.
The dinner took place in Elderpark's community centre in Govan last week and was attended by staff, past and present committee members and Elspeth's friends and family.
Elspeth said she was "very touched" by the occasion, which marked the end of "one of the happiest periods in her life".
Elderpark chief executive Gary Dalziel expressed gratitude to Elspeth, saying: "Elspeth has shown outstanding commitment to Elderpark Housing and to the whole community over the last 23years. We are immensely grateful for all that Elspeth has done and wish her a long and happy retirement."
For the full story of how Elspeth's association with Elderpark began, take a look at our latest Summer Newsletter